---
Changing Times
Life as we know it has changed – for everybody – and what tenants want, need and expect in this post-pandemic world has changed too. Even before the coronavirus pandemic and subsequent lockdown measures, the lettings market has undeniably been seeing a shift towards the needs of tenants. With more people renting for longer and predictions of 25% of people to make up the PRS by 2025, letting agents need to begin to understand how they can build a service that matches up with this demographics' changing wants and needs in order to fully capitalise on the opportunity they represent.
A Challenging Environment
The pandemic has given letting agencies an invaluable opportunity to prove their value, to landlords and tenants alike, by stepping up their service and support during a period when both groups are worried about their futures.
The sensibilities of this "new normal" we find ourselves in, are precariously balanced with the additional uncertainties of Brexit, legislation changes, and the steady rise in the cost of living. Letting agents and private landlords will also need to respond to the challenge faced by the desirable services, locations, and amenities offered to tenants by the growing build-to-rent sector. It's likely that there will also be a big push – both morally and through legislation - to improve housing to meet eco-demands as the threat of climate change becomes more even more urgent. Add into this the age-old issue of supply vs. demand and competition could not be fiercer amongst letting agents for attracting new customers.
Demand for rental properties has steadily risen since the 13th May, when government restrictions on moving house were lifted, with agents responding to months of pent up demand. While some landlords and agents have sought to maximise short-term gains on the recent lettings surge in this post-lock-down recovery era, turning the tables on relationships with tenants can produce far more personally and financially profitable outcomes.
The pandemic has given letting agencies an invaluable opportunity to prove their value, to landlords and tenants alike, by stepping up their service and support during a period when both groups are worried about their futures. If agents want to raise their heads above the competition, it will boil down to being able to give assurances that their service-level is superior to their rivals.
Understanding The Lettings Lifestyle
Renting has become a lifestyle choice for many and the norm across the generations. Where homeownership was once the ultimate goal, tenants are increasingly enjoying the flexibility of renting. Renters on average spend 27% of their income on rent and with that comes a far higher expectation of a customer-centric service.
But how can letting agents and landlords respond to such a rapidly shifting tenant demographic and cater to the needs of such a diverse group – especially in the current unstable climate?
The "typical tenant" no longer exists and whilst the industry often talks of the millennial (25-34-year-olds) "instant gratification" culture pushing the demands on the property industry, it is, in fact, the 35 to 49-year-olds that are now the largest group living in the private rented sector. Affordability is making the prospect of owning a home increasingly difficult, and the over-50s are subsequently emerging as the fastest-growing group in the private rented sector, with records showing this group at their highest ever levels at around 15% of rented households.
But how can letting agents and landlords respond to such a rapidly shifting tenant demographic and cater to the needs of such a diverse group – especially in the current unstable climate? In simple terms, they need to find out what unites them.
New PropTech solutions will inevitably make the onboarding and service management processes easier and quicker, but are agents also looking to solutions for gathering valuable data to understand their customers and think more like a retailer in the longer term?
Why Should Agents Learn from Retail?
The customer has always been King (or Queen) to retailers. Now with the growth of instant online sales and digital media it has been increasingly important to understand customer data - not only what customers have bought or spent but what they are thinking and feeling and how they are living their lives.
The vital thing for retailers is to focus on what all this data actually means for them and to think about WHY customers behave in the way they do and how they can influence this behaviour. Agents need to follow this lead. To attract customers in today's digital world, you need more than a welcoming shop window - you need to create experiences that make an emotional connection with customers to draw them in and keep them coming back.
How an experience makes the customer feel is the biggest predictor of loyalty. But to create an emotional connection that will drive loyalty requires more than creative ad campaigns or gimmicks, it requires data. The right data — collected in one place and connected to the customer.
Invaluable Insights
It is these 'insights' or key information about customers that agents can use to shape their service offer and gain competitive advantage - whatever channels they sell through. The property industry is slowly coming round to this way of thinking, and smart agents are already gathering this data and acting upon it. By becoming experts, utilising data and insights such as those gathered by tenant rewards platform Vaboo into their tenants' expectations, wants, and needs – agents can shift the balance in favour of retention over churn.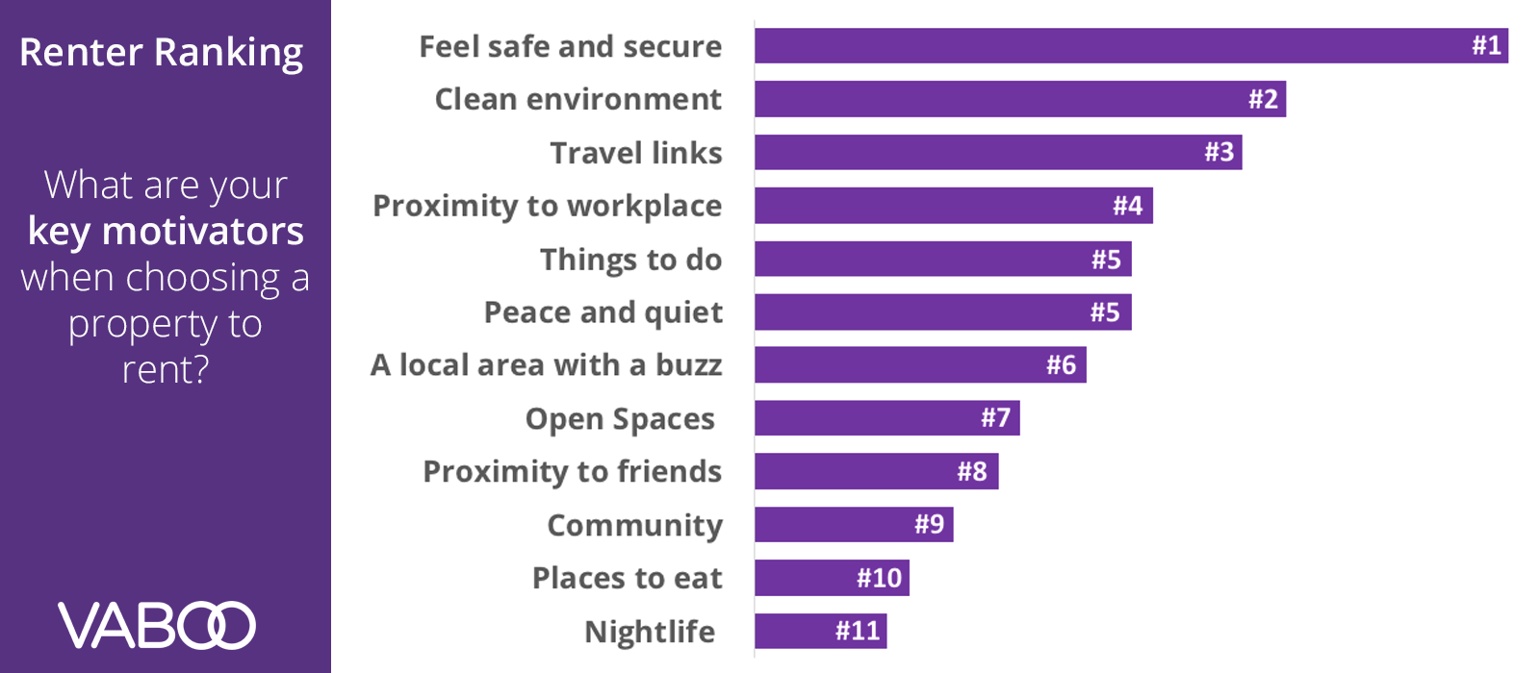 By paying attention to what these insights mean, agents can be far more agile in their response to demands. Demonstrating that they truly take the time to get to know their customers, not only establishes agents as "experts", but also provides direction for future business growth.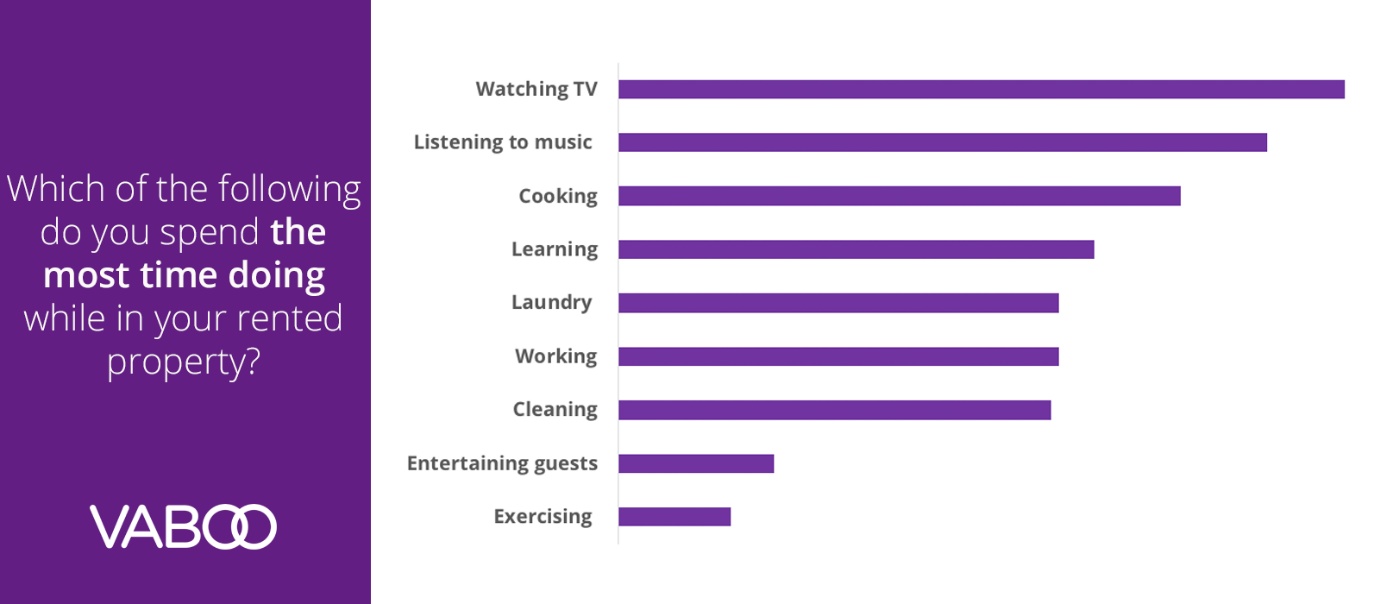 By promoting their service and properties as part of an all-encompassing lifestyle - rather than just providing a place to live – they can show they understand what tenants really want and stand out from their competition.
Moving Forwards
For far too long, those operating in the rental sector have been overly complacent about customer experience. Now more than ever consumers want to work with an expert they can trust, one who can demonstrate that they will steer them through these unchartered waters. Change isn't always something to be feared or indeed a bad thing for businesses. In such times of crisis, history has shown us that there are always opportunities. The winners will be those who not only identify those opportunities to understand the wants, needs and demands of their customers, but to act quickly and intelligently upon them.
Building Trust
Agents need to realise that building trust with tenants is a main ingredient to instructions, retention and referrals. But how?
Demonstrate from day one you are committed to excellent customer service
Follow through on promises
Make repairs in a timely manner and keep the property well maintained
Create an emotional connection
Keep lines of communication open and engage regularly
Agents need to begin to see renters as customers. In doing so, they will build positive renter engagement with their brand, as well as create an environment that produces happy tenants. They need to strive to connect and deliver compelling experiences: Happy tenant-customers are far more likely to pay their rent on time, look after the properties they live in, purchase other services, make referrals and stay in the long-term.
In Conclusion
Letting agencies have proven time and time again that they can adapt to a constantly changing environment – from the adoption of new technology to the ever-changing legislation landscape. Now they will need to adapt faster and smarter than ever before. Whatever agents plan for the short, medium, and long term – they need to recognise the indisputable facts. Tenants are demanding more – loudly and more consistently.
With huge evolution and opportunity in the agency space, those that can prove why they are different will stand out and thrive. Competition has increased tremendously over the past decade, and now is the time for agents to put the tenant customer at the centre of the transaction.
To build a robust business, add value and continued growth, the most forward-thinking agents are identifying ways in which they can stand out from their competition and cement positive customer experience into their existing services. If agents want to stay in the game, build trust and loyalty, and win customers, they must incorporate a data-driven culture so they can personalise experiences and capture a larger audience.  How agents sell matters. Quick, easy, and efficient processes matter. But how tenants feel when they engage with their agent matters more. Many people will be feeling vulnerable, for a long time to come. Prepared, forward-thinking agencies will be ready and waiting to meet these challenges head on and respond with a new and compassionate approach to lettings.
---
Tags
Branding
Engagement
Perks
Success
Insights